Last Thursday I had a company assignment to Bali. Because all meetings took place in a hotel, so I took some pictures whenever I had a spare time.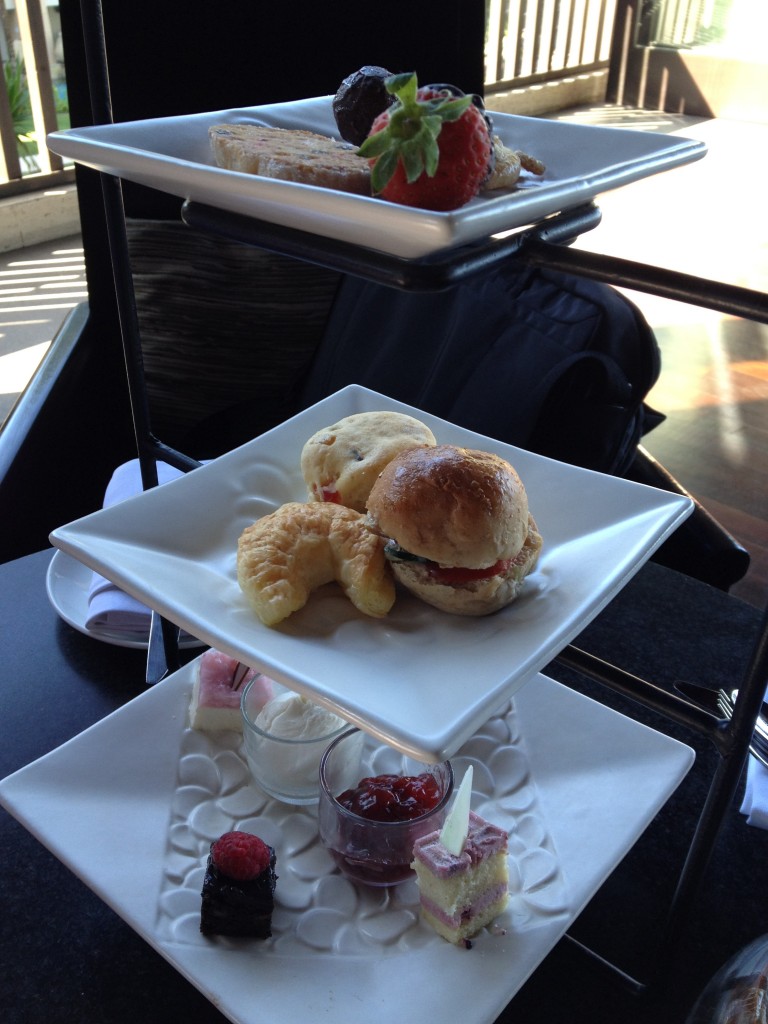 The first hotel I went to was Holiday Inn, followed by Intercontinental, then Conrad, and lastly Westin. Since all are hotel meetings, they offered us with some snacks or tea during the meeting. I believe I gulped down more than 3 litres of liquid throughout the day. First up in Holiday Inn I had this hot chocolate, then in Intercontinental I had this peppermint tea (I actually finished the whole jug), in Conrad we were having afternoon tea, the finger foods are seen in above picture and I gulped down berry tea, and lastly in Westin I had the only non-hot drink, a blueberry smoothie.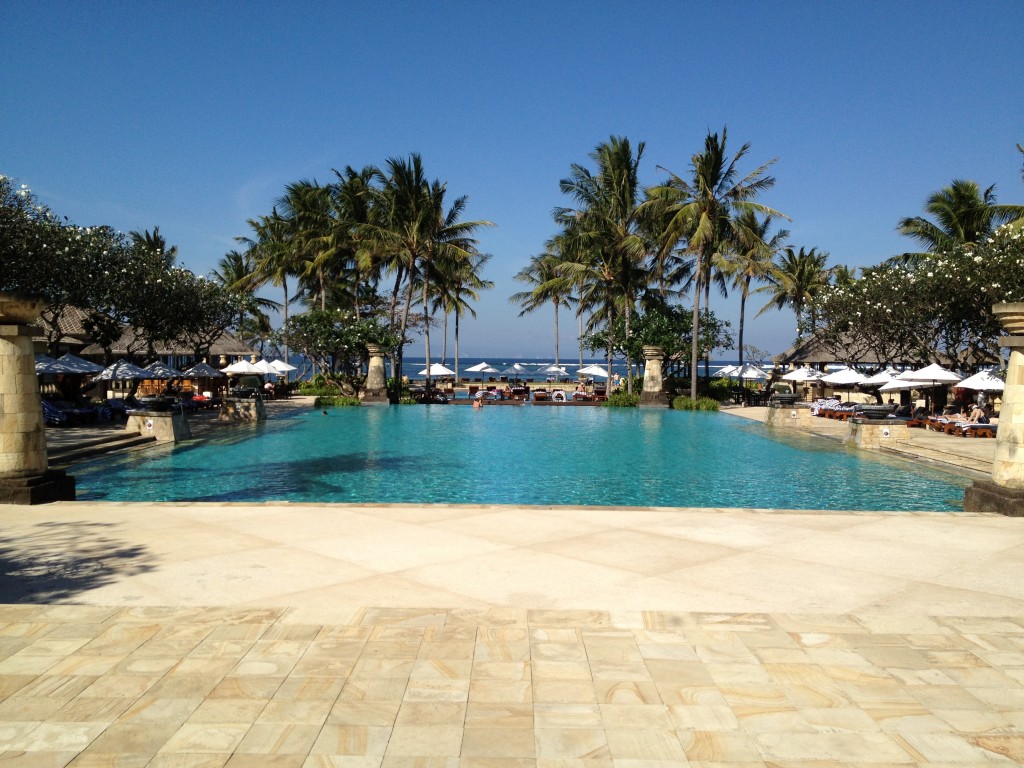 I did not have time to take pictures of the first two hotels and the last one. But in Conrad I have a lot of spare time so I travel around the hotels a little bit. Seen above is the pool (and beachside) view from the entrance of the hotel. They had one of the most amazing swimming pools I have ever seen. Another interesting thing is the wedding chapel. The design is very unique. Unfortunately I did not have time to look inside, but the interior looks amazing from outside. Here are some other photos around the hotel: 1 2 3 4.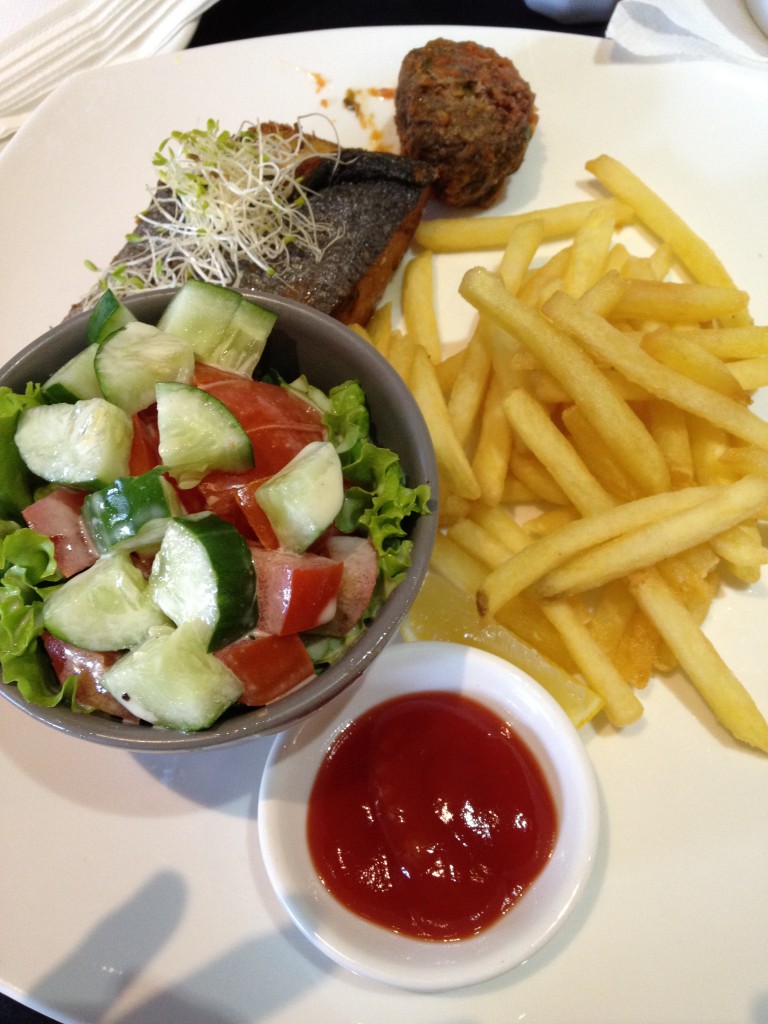 Actually I had lunch first before before I went to Conrad. This is pan-fried mahi mahi. I eat fish only if it is filleted, so this one is a good choice for me. Lunch was paired with lemongrass tea. Lastly, before I checked in to my hotel I had two glasses of this welcome drink.
To be continued in the next post, and it will be about the hotel.