This one is a very interesting shirt. It's not very otaku-ish and it is printed with gold foil. I don't watch Saint Seiya but from an outsider point of view, it shows all the 12 zodiacs with their respective symbols. The bottom line is, it's not like the regular COSPA T-shirts and I like it a lot.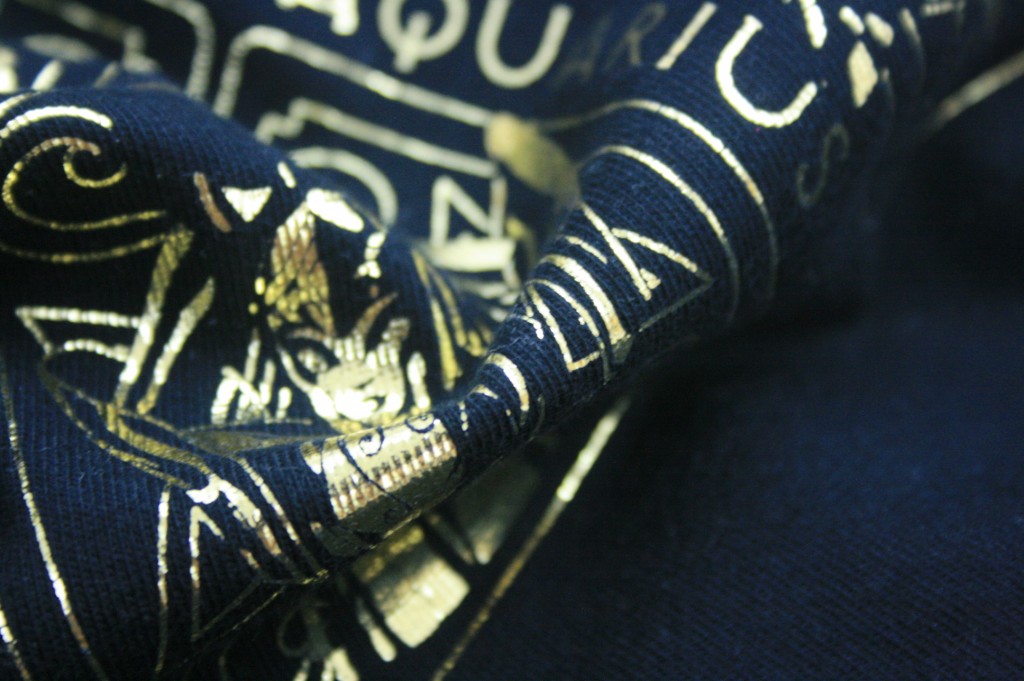 Some details on the print (foil). I intended to close up Aquarius because it's my zodiac. The print is really flexible and it does not leave any print feel when being worn. However, the downside is, because quite a lot of the lines are thin, it cracks easily. I haven't seen any cracking on anything else except the lines though.
Overall, it's a really nice shirt to have. I can wear this anywhere without being afraid of unnecessary stares. Perhaps it just need a little extra care when washing and ironing so that it won't crack too much and the foil won't peel off.
(T-shirt store page: 聖闘士星矢 黄金聖衣Tシャツゴールドver.)