Here's another North American anime T-shirt. Like the previous post, this one is also really colourful. From my observation (not just these two shirts), North American anime shirt companies are more aggressive in terms of printing with colours. However, the anime selection might not be as much.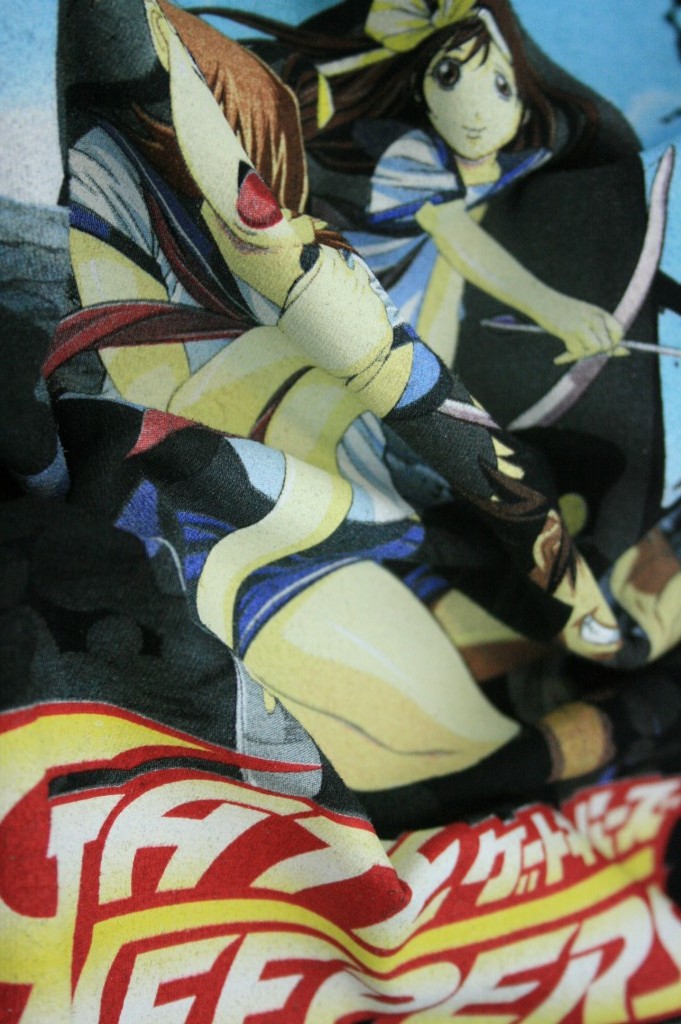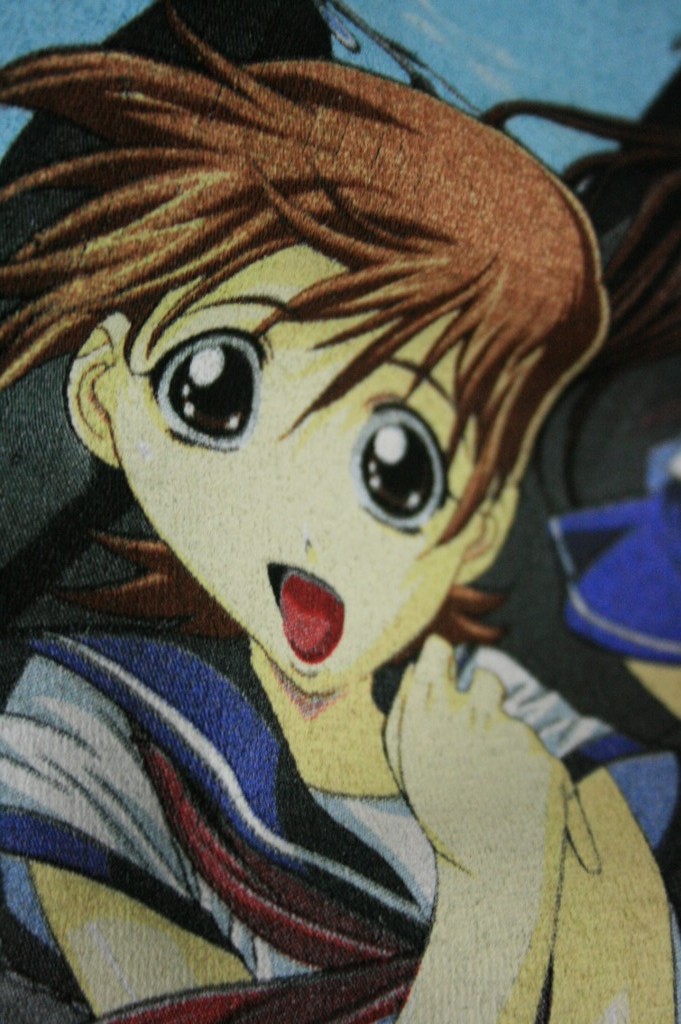 Detail on the prints. And Konoe Kaoru. I'm not a big fan of 2D girls, but I liked this character a lot when I watched the series. Compared to the previous one, this shirt has better fabric to be honest. It's very soft and baggy, so I love to wear this to sleep. However, the print is not too durable. I've washed this maybe 5 to 6 times, but there's been quite a few little cracks.
Gatekeepers is one of the few animes I watch, and I, being an anime shirt collector, feel that if I don't have this shirt my collection will not be complete. But I still think it's a good shirt to have. I will go back to COSPA again in my next shirt post.