Time for another shirt post, but this time I'm doing it a little different. This post will consist of two shirts because both came from the same series.
First up is the Hero from Shin Megami Tensei.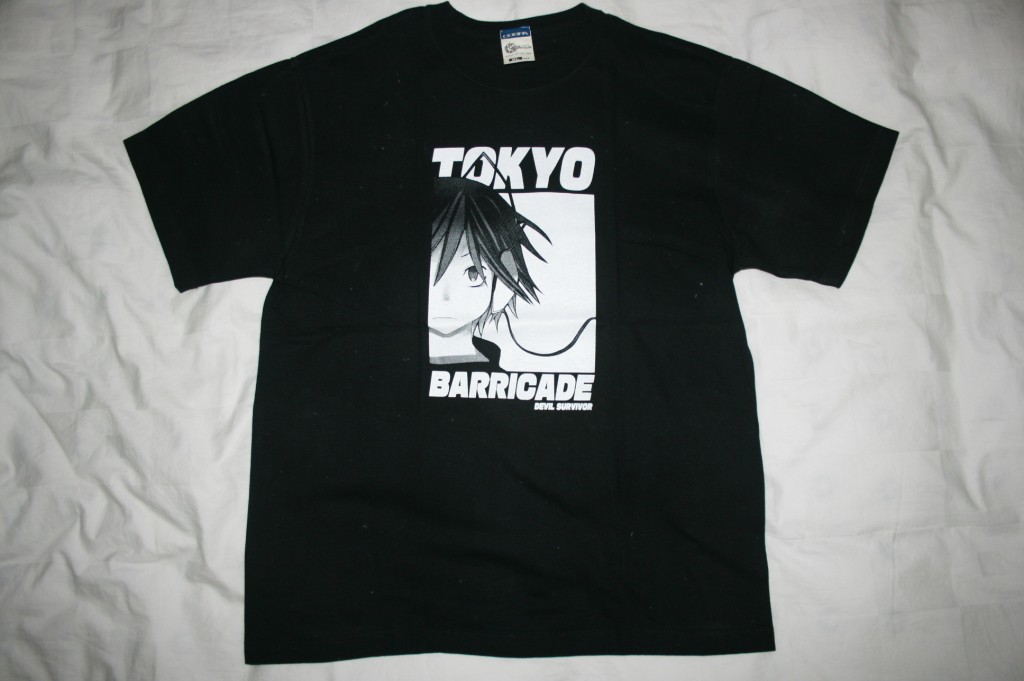 Since I didn't play the game, I'm not sure why the text is TOKYO BARRICADE. But the shirt itself is really nice. Though I'd like the print a little bigger. Fabric wise, it is soft, and after several washes it doesn't really fade or feel coarse.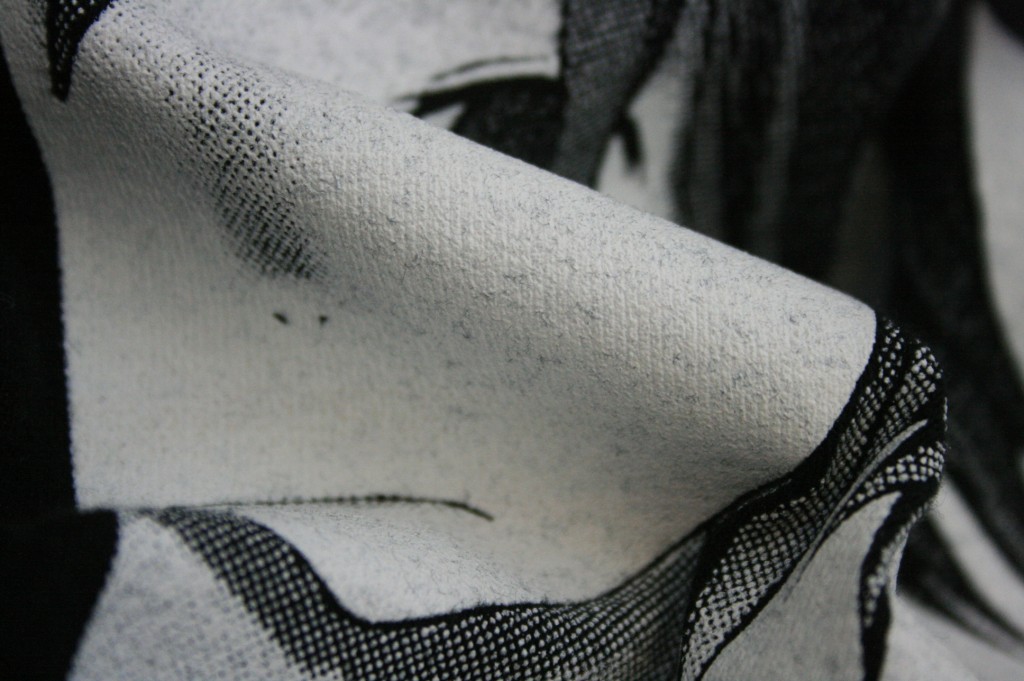 Close up for the prints. It's quite flexible to be honest. And I like the feel too. The best part is, it's durable. I have washed this quite a lot of times and there's no sign of cracking yet.
The art looks nice. This is one of the few that I would not mind wearing it outside. However the cut was quite fat and I ordered it XL (while I could wear S or M), so mostly it's for my home and sleep use; or going somewhere nearby where dressing up is not needed.
The second one is Naoya T-shirt. Not sure what Naoya is (maybe one of the characters?), but that's what the COSPA website says.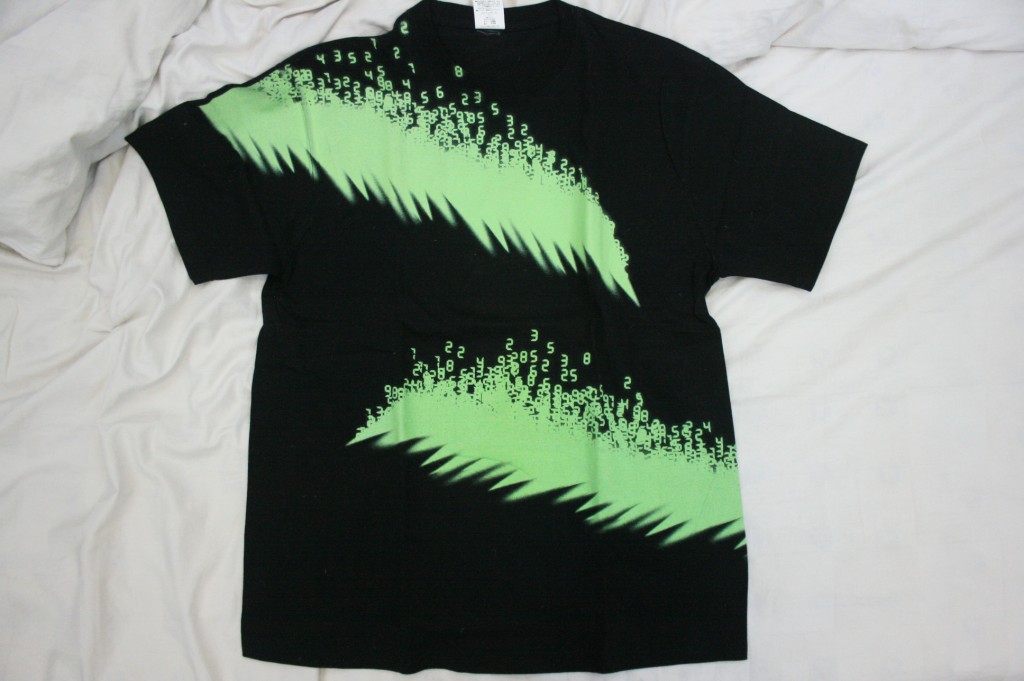 Basically I think it's just wings and numbers around. Not bad but not great either. So I guess it's somewhat decent. The numbers actually add a great touch. Somewhat matrix style I think? But I still think if they add more numbers it would make this one better.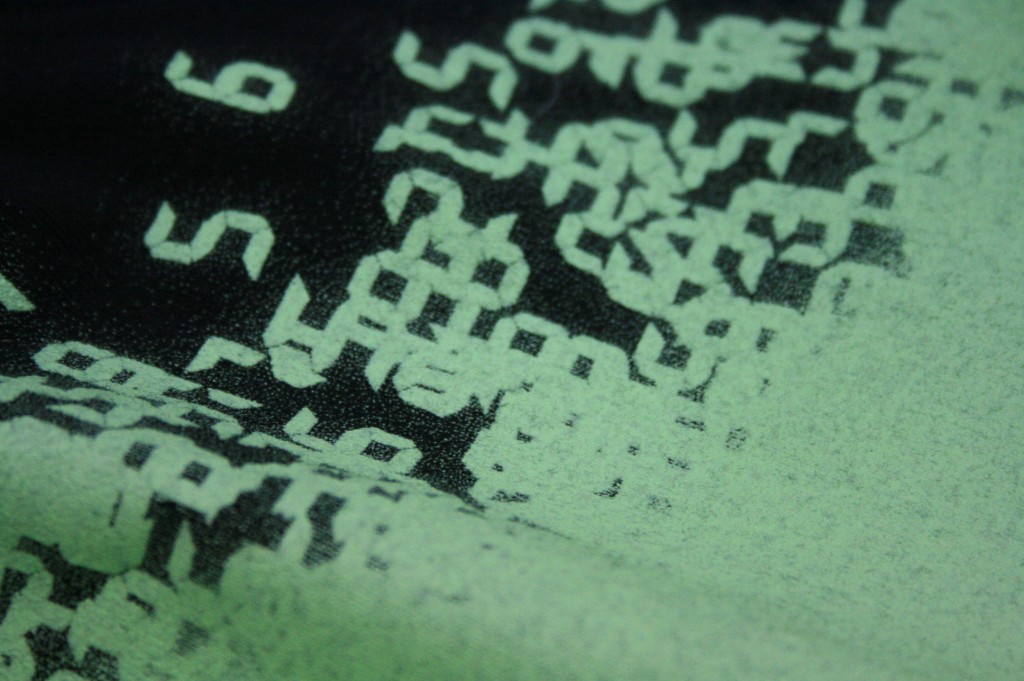 Close up on the print/the numbers. Actually this would be really good also if they made it glow in the dark. It would be really cool. It's possible I think, since COSPA released several glow in the dark T-shirts already, especially if they made this Qubeley look green-ish instead of white, then why not make a glow in the dark shirts where the original palette is already green?
Anyways, for the next shirt post it won't be any shirts from COSPA. Yes, I have loads of COSPAs but there are some other companies that make good anime shirts too!
(Hero T-shirt store page: 女神異聞録デビルサバイバー DS主人公Tシャツ)
(Naoya T-shirt store page: 女神異聞録デビルサバイバーDSナオヤTシャツ)